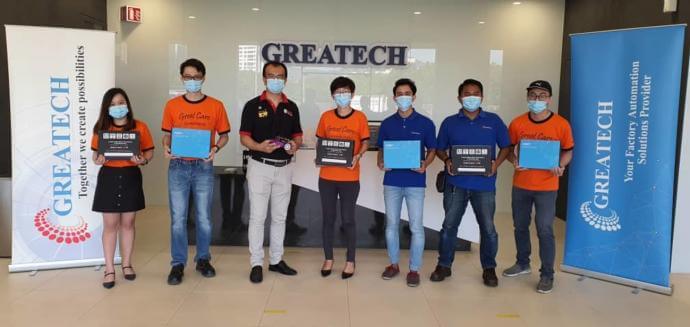 23 Feb

Launching ceremony of STEM Empowering Programme

Corporate Social Responsibility ("CSR"): Collaboration of Greatech Technology Berhad ("Greatech") and Tunku Abdul Rahman University College ("TARUC") TAR UC Penang Branch Campus to organise Science, Technology, Engineering and Mathematics ("STEM") cloud-based teaching and research-intensive workshops.

Greatech and TARUC have joined forces with Penang Science Cluster Penang Science Cluster as a strategic partner, to provide secondary school students with a six-month STEM intensive workshop commencing in mid-November 2020.

Due to the COVID-19 pandemic, the activity has been postponed since the middle of the year and the intended offline mode was changed to an online cloud-based teaching and research mode.

The main purpose of the STEM intensive workshop is to stimulate and foster the students' interest in STEM and strengthen their understanding of STEM, so that they will be ready as the next generation of leaders in these fields, enabling greater industrial development to the country.

This event will have more than 20 engineers from Greatech and engineering faculty students of TARUC as volunteered instructors and they will provide the trainings in small classes. A total of 85 Form One to Form Three students from Penang have benefited from this event.

The cost of this CSR activity is sponsored by Greatech, and the education kits needed by the participants will also be mailed to their homes to facilitate their learning. At the end of the workshop, there will be a competition to assess the students' understanding level and rewards those who excelled in the competition. There will be cash rewards up for grabs and the winners will be invited to Greatech's HQ to demonstrate his/her work.